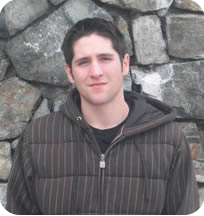 Hello, my name is Ron Brash and I am a creative and hard-working young professional focused on growing in the field of embedded software development. I have developed extensively with the OpenWRT buildroot and Linux Operating System. My skill-set includes strong problem solving skills, network/OS programming and I'm passionate for learning new technologies. My specialities include:
C/C++, Bash, Python,
Network Security,
Linux systems development,
Drupal/web development and design
I have a Bachelors of Technology in Network Administration and Security (BTECH) from British Columbia Institute of Technology, Canada and a Diploma in Information Technologies and Applied Systems (ITAS) from Vancouver Island University. While education and computers are very important to me, I sometimes need to be pried away from my computer. In my spare-time I participate in board sports, fitness and auto-cross.
And finally I can be found on the web using Linkedin, Twitter or on various OpenSource Forums.
If you have any exciting news you would like to share, any project proposals or would just like to contact me - feel free!